Web design is the first point of contact that helps brands and customers interact. Whether the customer's lookout for information about your company, avail the product/services website is the first and foremost place where they interact with you. Therefore it becomes vital to offer interactive and user-friendly web design that your users love.
As per a report from Gartner, 88% of the B2B customers successfully purchased the items from a website because of the high-quality website design.
Unique and creative web designs are vital and offer a great marketing tool for businesses and entrepreneurs. Whether it is the layout, content, graphics, color, logo, or more website design is critical to boosting your promotional effort. Let us dig deeper into the blog and find out how does your web design impacts the marketing strategy.
Significance of Web Design in Digital Marketing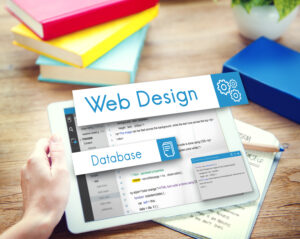 Web design is a subset of web development itself and is often used interchangeably. The website demonstrates professionalism, expertise, and business reputation. There is huge competition in the market and businesses must offer unique website designs to stay competitive. The design of your website has a strong impact on digital marketing as well.
Components of an Efficient Web Design
Here are the most important factors that will help you accomplish your marketing goals. You must ensure your website has the following components.
Great User Experience (UX)

Whenever you plan to design a website, businesses must ensure to offer a seamless UI/UX for their users. Your website should be easy to navigate or else the users will rush. Ensure that all the links are clickable, the loading speed is fast, and most importantly your website is responsive (mobile-friendly.
Google considers website speed and friendliness as the topmost ranking factors. If the website takes much time to load, the bounce rate increases and you end up losing the customers.
SEO Friendly

Creating search engine optimization-friendly websites in today's time is the most crucial aspect. Whenever there is a new Google update, businesses consider redesigning websites. However, this should not be the scenario. Creating SEO friendly website helps to rank it on the top of SERP. Proper keyword integration, research, website linking is essential to boost visibility.
We are one of the leading IT companies and our dedicated designers ensure to keep all the factors in mind and leave no stone unturned.
BrandingYour website reflects your brand and must not ever fail to impress. The feel and look of your website should be consistent enough that meet all the branding and the business needs. You must ensure your website delivers the right message to the audience. And a few factors to consider under branding are logo, color scheme, font, images, and content.
Conversion Rate OptimizationConversion rate optimization refers to the visitors who take the desired action on your website. Even if the customers leave, you must be able to track the reason and make the necessary changes that boost your sales as well as leads. With an effective web design, you can forget all your worries and boost your conversion!
However, that was all! The impact of website design is huge on marketing, therefore you must hire the Best web design company and leverage their expertise. Contact us for more details and we ensure that your business continues to thrive in the digital age!